Diann Cullen
Cataloging Technician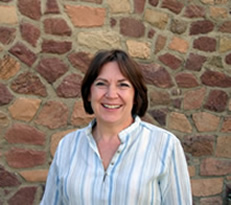 Boulder Labs Library 325 Broadway - R/ESRL5 Boulder, Colorado 80305 Phone: (303) 497-3784 Fax: (303) 497-3890 Email: diann.o.cullen@noaa.gov
Diann Cullen is the Library's cataloging technician. Diann has had varied careers in education, military, airline industry, and retail.
Diann raised four sons while living in the U.S., Germany and Canada. She lived in Colorado Springs, where she worked for Western Pacific Airlines, taught at Cheyenne Mountain High School, and was the librarian at Colorado School for the Deaf and the Blind. She earned a Master of Arts degree in Educational Media (School Librarian) from the University of Northern Colorado.
Diann received her B.S. in Health and Physical Education from Slippery Rock University. She taught school for several years and served in the Army Reserves. Upon going active duty, she served at Ft. McClellan, Alabama; Natick, Massachusetts; Augsburg and Heidelberg, Germany. She was a journalist, recruiter, conducted medical research, and was a commissioned officer in the Signal Corps. Diann was Airborne qualified and the first female commander of the 160th Signal Group.
Diann's greatest accomplishment is "raising her sons to be good men." In her free time, Diann enjoys reading, needlework, weaving, and volunteering. Her ideal home would be "with the water to my front and the mountains to my back."
Back to Staff
---