---
Library News
Keeping up-to-date on Library resources and services is easy by viewing this page, our monthly eNewsletter, digital displays, the Boulder Labs Weekly Bulletin, and the NOAA Boulder Briefing. Past new announcements can be found in our News Archive.
---
Kopernio, the Friend in the Corner of Your Browser
There's a Chrome browser extension that gives you one-click, legal access to publications, no matter where the publication is located. It's called Kopernio, and you should try it today! Kopernio searches for journal articles and conference papers from publishers, Open Access repositories, and Google Scholar when you view the abstract page of an article. Kopernio also allows you to save publications to read later off-campus.
How does it work?
Once you install Kopernio in your browser and it detects you're looking at the abstract page of a publication, an icon pops up in the lower-left corner.
The icon will change to a green View PDF button when it finds a legal source. It will change to gray if it can't find a source.
Simply click the green button and the PDF will open in your Kopernio locker, to download on your computer or leave in the locker to read later.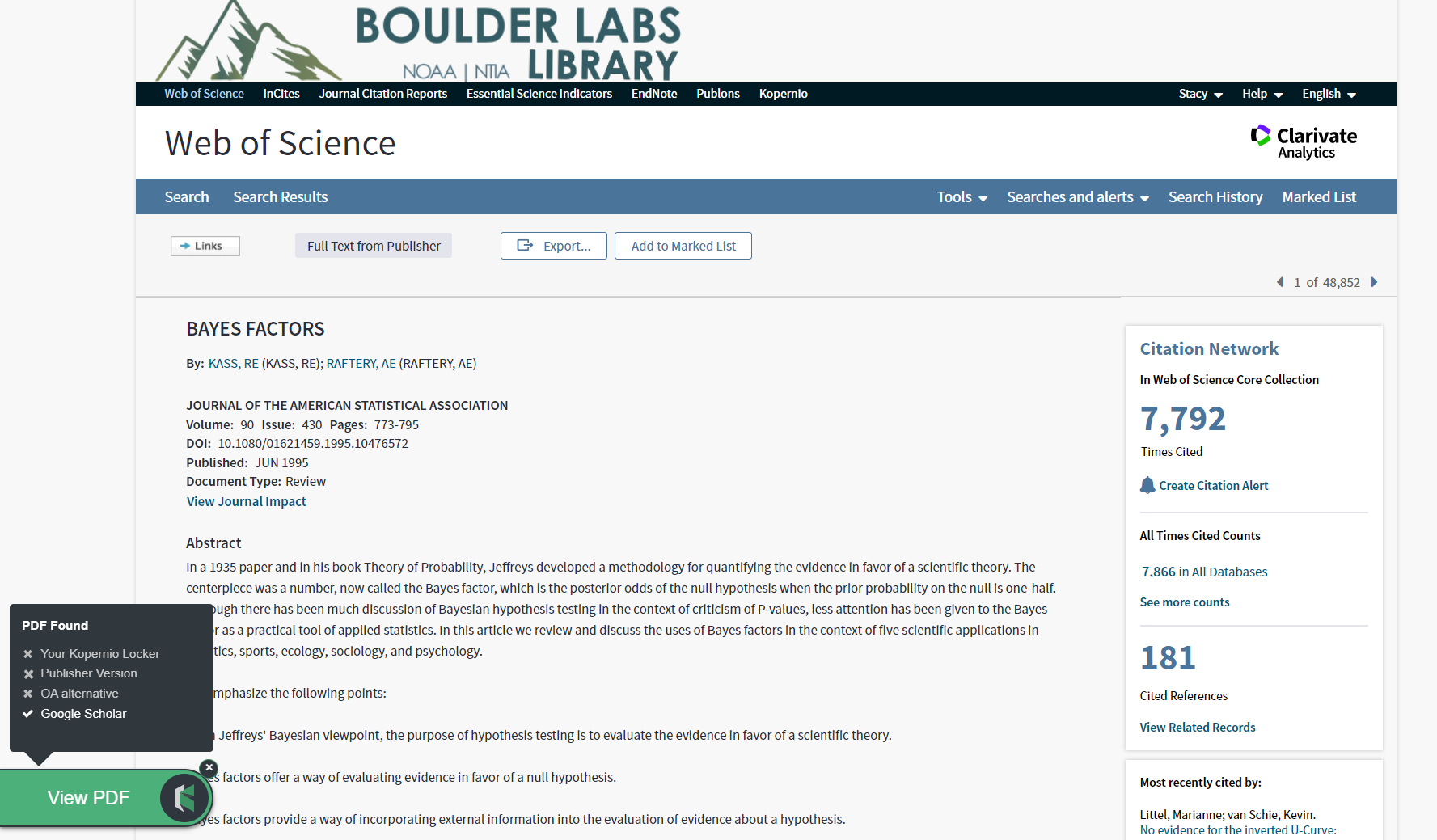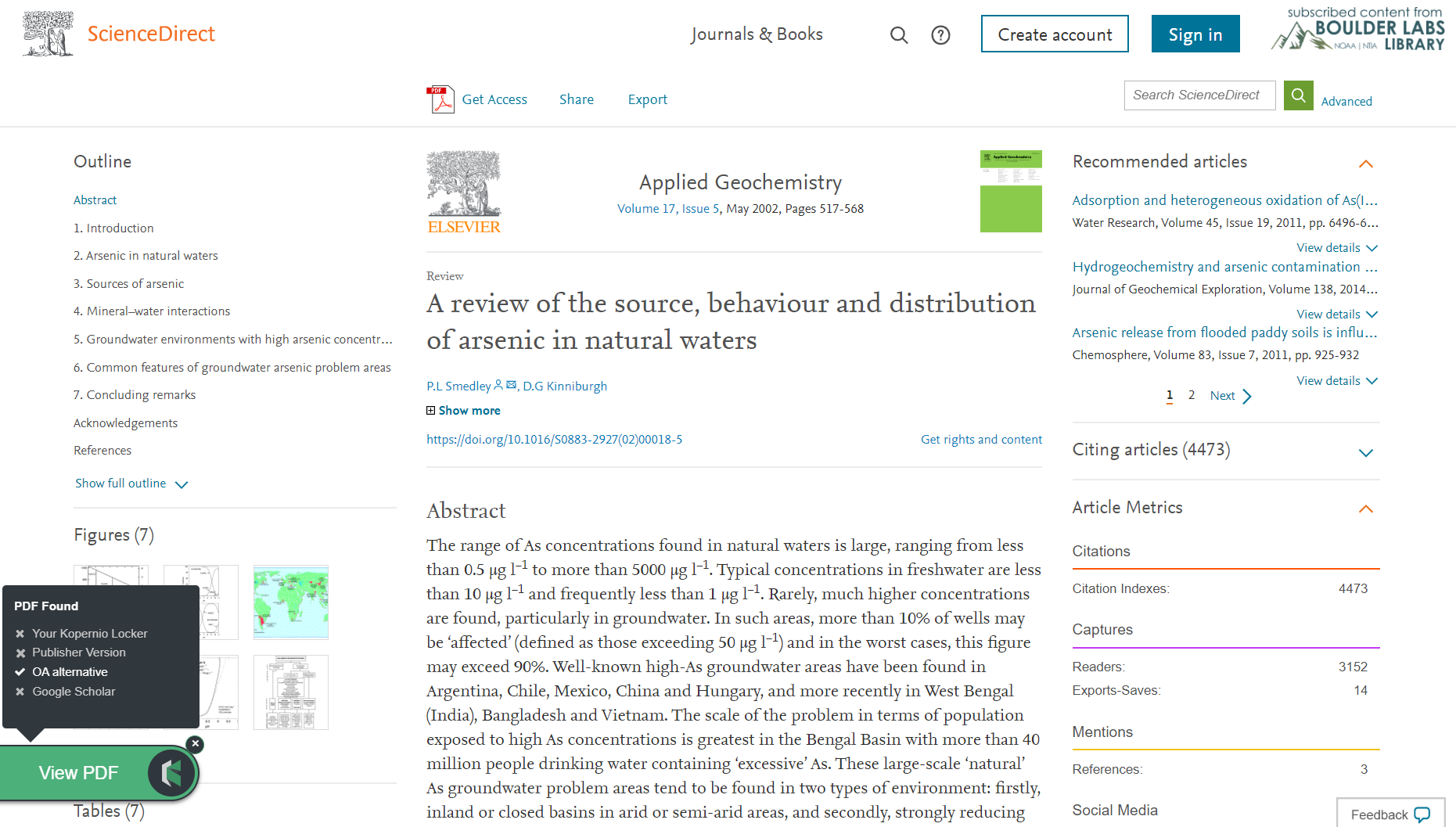 Why should you use it?
This extension works with Web of Science and IEEEXplore, as well as all publishers that work with the library.
No more multiple clicks to get to an article, or hunting around a web page to find the PDF download link.
Quicker access to articles that you can get directly, instead of requesting through interlibrary loan.
Kopernio is a new product, and will be adding new features in the coming years. As one of the early users, you have opportunities to shape these features. One feature in the works is one-click connection to interlibrary loan.
Bonus: if a colleague uses you as a referral source, you get additional Kopernio locker storage space.
Of course, the Boulder Labs Librarians can also help with your research needs.
---
New Writing Resources Available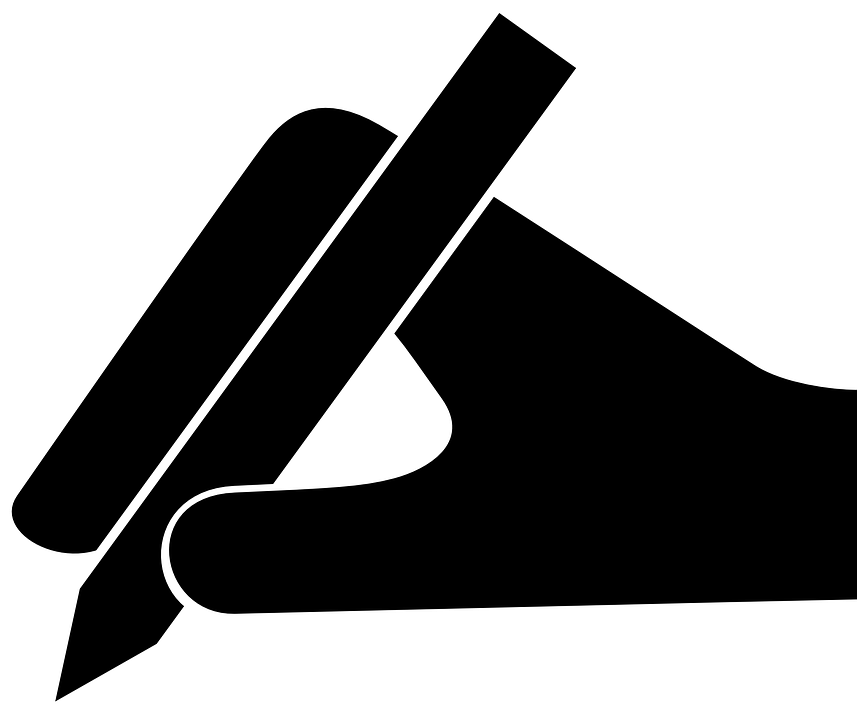 The Library now subscribes the Chicago Manual of Style and Merriam-Webster Unabridged for your writing needs. Merriam-Webster Unabridged provides access to Webster's Third New International Dictionary, which, for government technical reports, is the definitive source for the spelling of words not appearing in the GPO Style Manual. The Chicago Manual of Style provides guidance on the Chicago bibliographic style, one of the most commonly used in journals.
---
New Interlibrary Loan & Document Delivery System
As of September 4, 2019, the Boulder Labs Library switched to a new interlibrary loan (ILL) system. The new system is seamlessly integrated with the Library's current catalog/discovery system, the same one that allows you to place holds and renew materials.
All users can now conveniently:
Access the system by any device with an internet connection
Place and monitor requests
Access their ILLiad requests until October 4, 2019
For current ILLiad users, your individual ILLiad login and password will no longer be used.
If you are unable to access your account, or if you forgot your password, please follow these steps:
Click on Set/reset Password
Enter your User Name [This is usually the characters before @ in email address, e.g. jane.doe]
Check your email for instructions for creating a new password
If you have any questions, please contact Mike Robinson.
---
EndNote Mac OS Update
During the Fall of 2019, Apple will be releasing macOS 10.15 Catalina and dropping all 32-bit application support. As such, Clarivate will be releasing a compatibility update to EndNote X9 for macOS before the launch of Catalina. Be sure that you download and install all updates as they become available to avoid interruption in your workflow. For NOAA and NIST, contact your IT staff for your specific division for questions or concerns.
---
New & Improved Meeting & Study Spaces & Reservations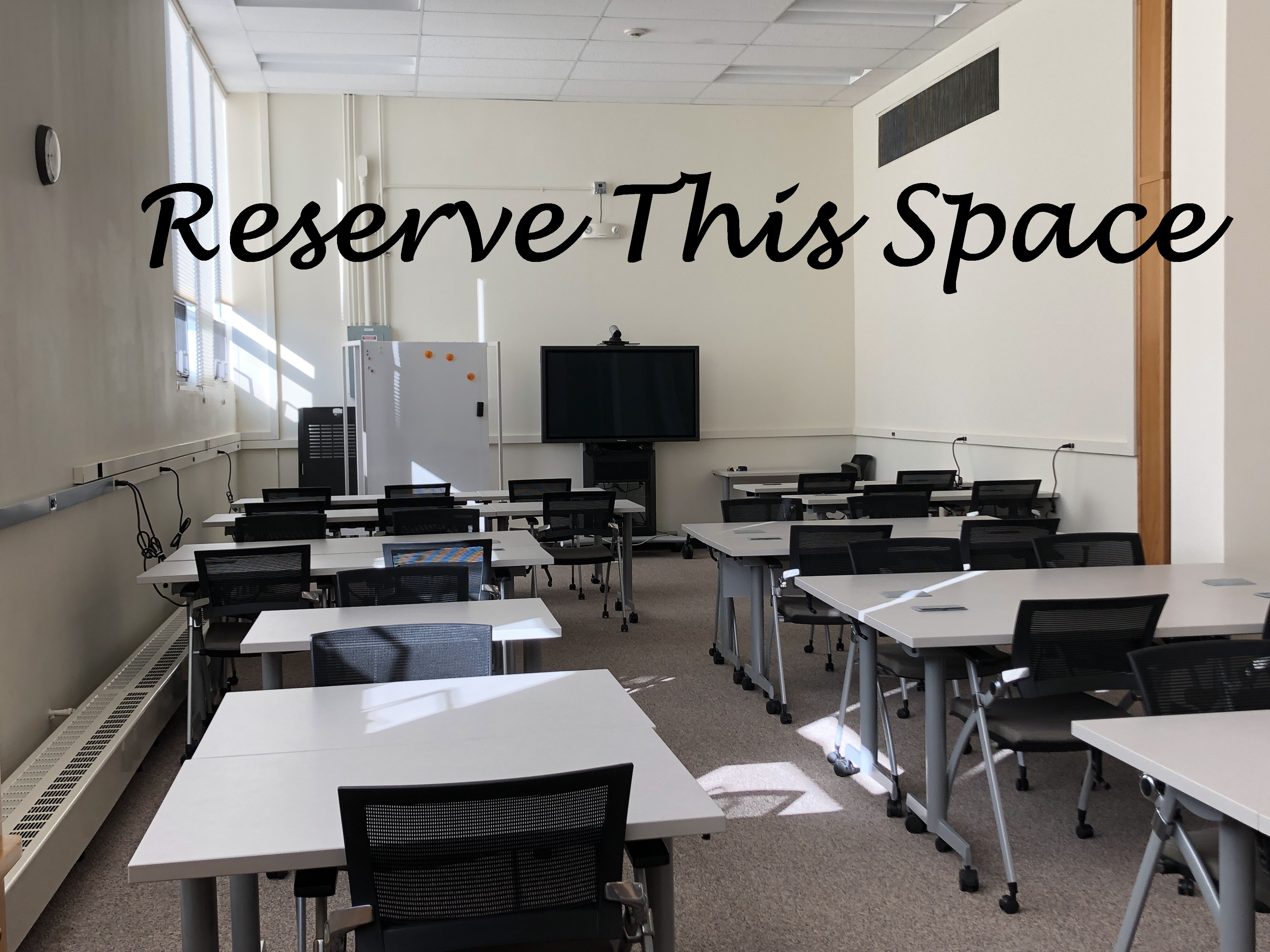 Check out the new quiet meeting and study spaces in DSRC Room 2C407 and in Building 1, Room 1200. The locations are furnished with comfortable chairs and ottomans that allow you to spread out your work or put up your feet. You can also work on your laptop or mobile device with individual power outlets and tables in select seating areas. The seating areas are also great for small, quiet, informal meetings.
Building 1, Room 1200 also has tables and seating for 30 individuals that is great for conferences, large-sized meetings, and collaboration (especially with four large whiteboards). Reserve this space now. Additionally, it can be reserved for SURF and SHIP students to both practice presentations and meet with mentors. For questions about reservations, contact Mike Robinson.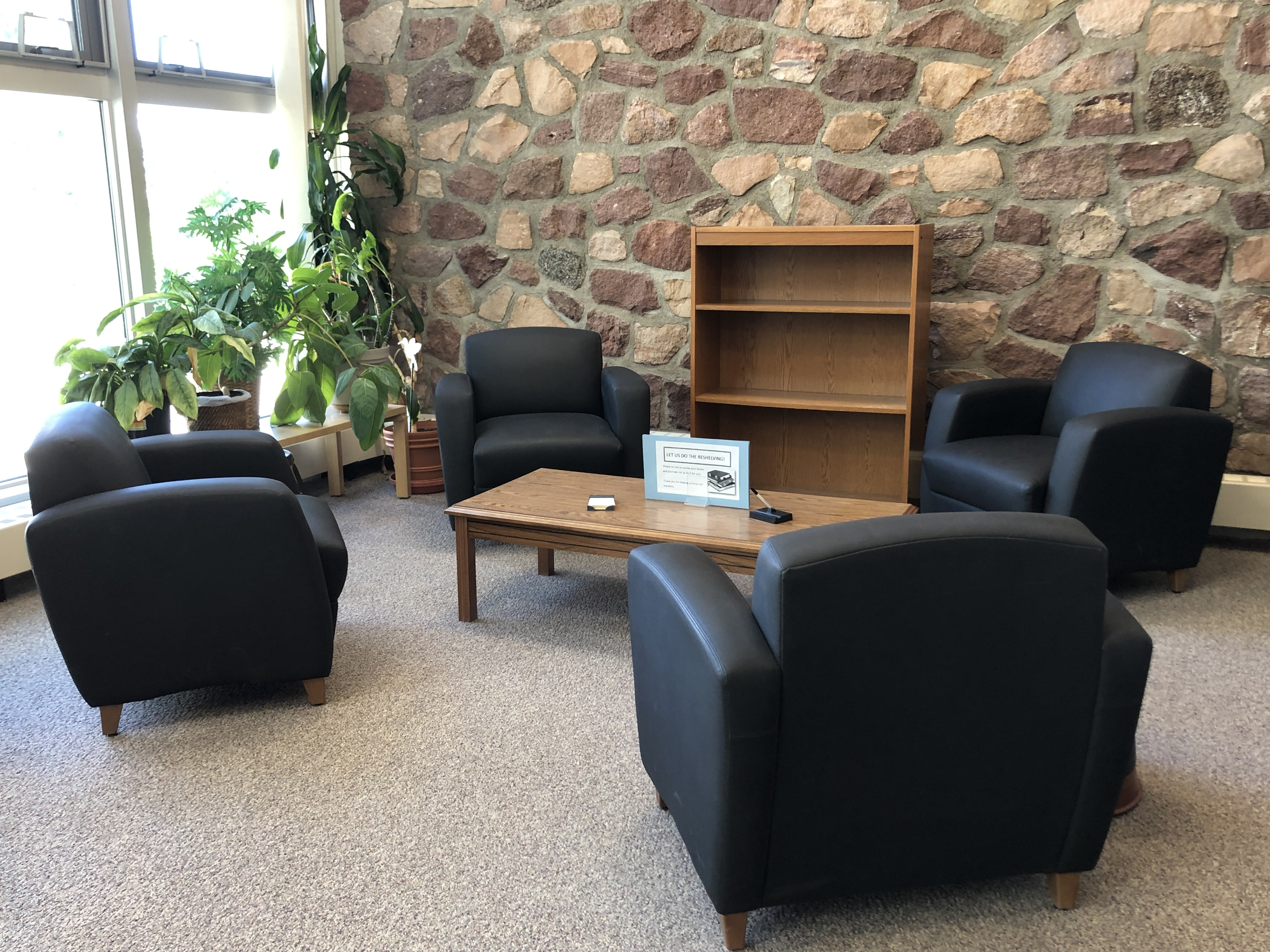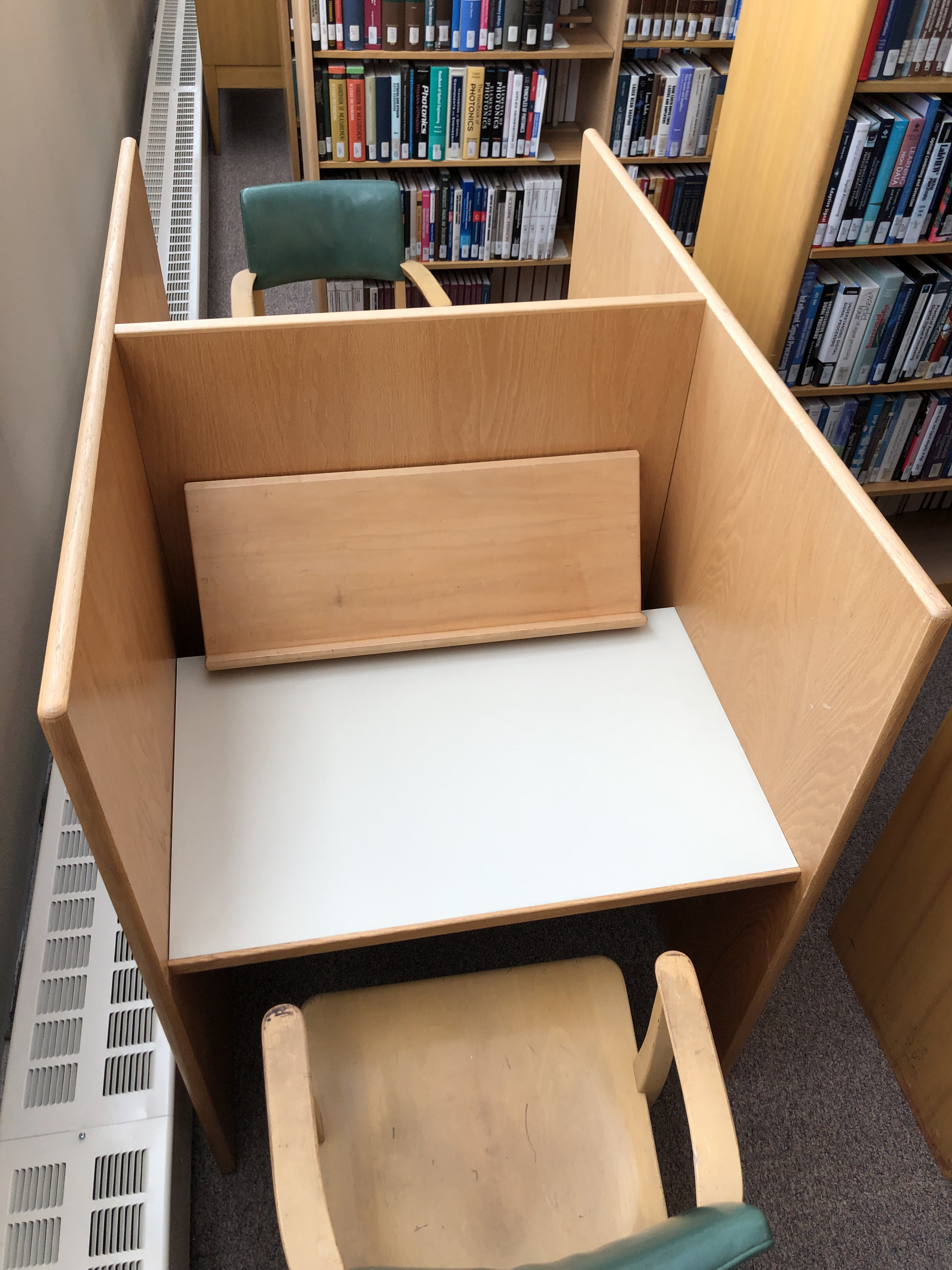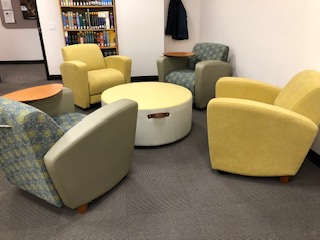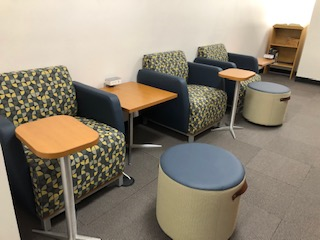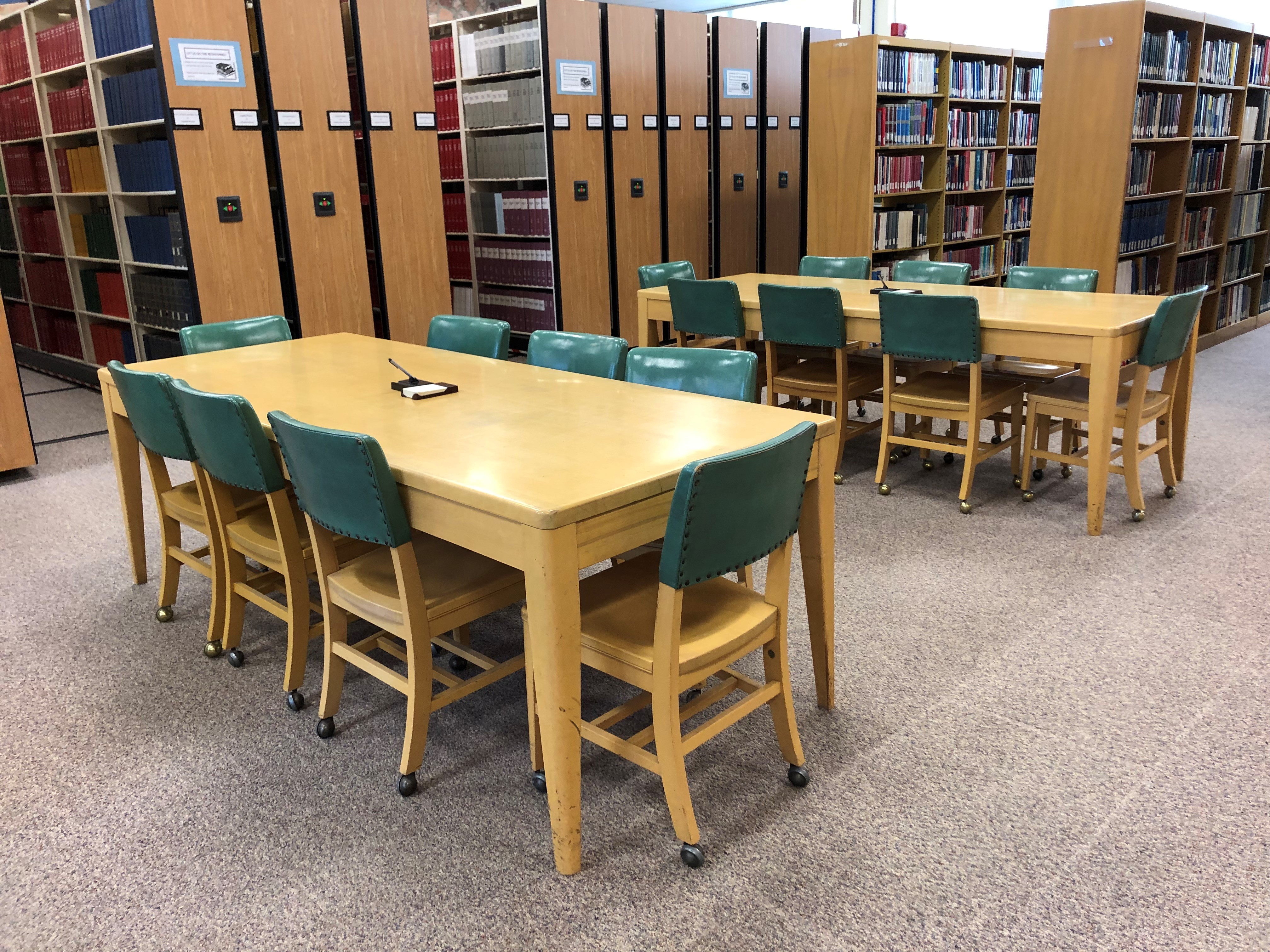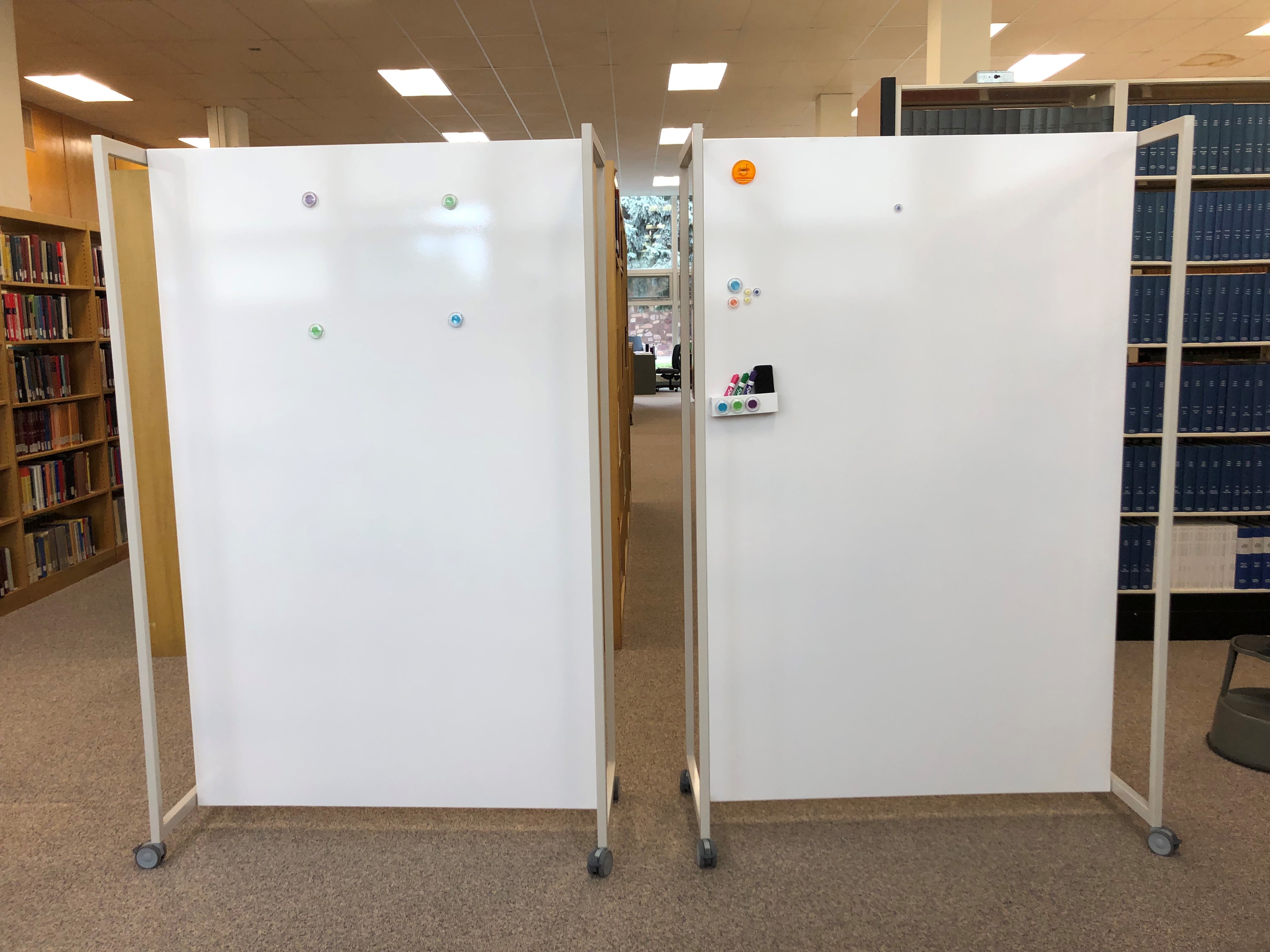 ---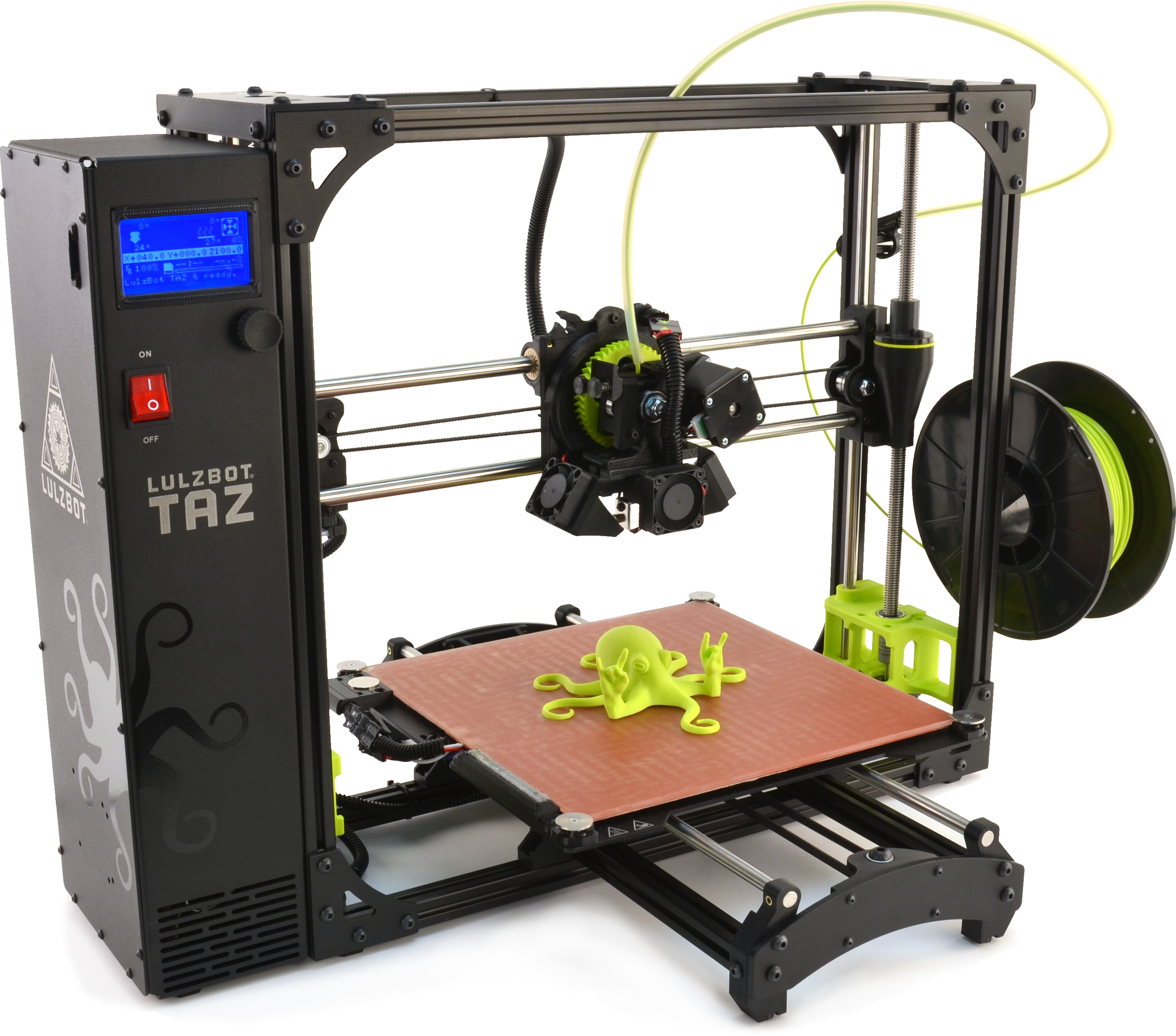 3D Printing Orientation & Safety Training
The Boulder Labs Library 3D Printing Program offers the use of a Lulzbot Taz6, a limited amount of PLA filament, and a computer kiosk installed with Ultimaker Cura Lulzbot Edition on a first come, first used basis after attending a Boulder Labs Library 3D Printing Orientation & Safety Training. Contact Anna McDevitt at anna.mcdevitt@noaa.gov to RSVP for the next available session.
---