News, Training, & Event Archive
Please select the year. To search for specific topics of interest, please use Ctrl + F (or ⌘ + F on Macs).
March 2020
Quickly Request Interlibrary Loans from Google Scholar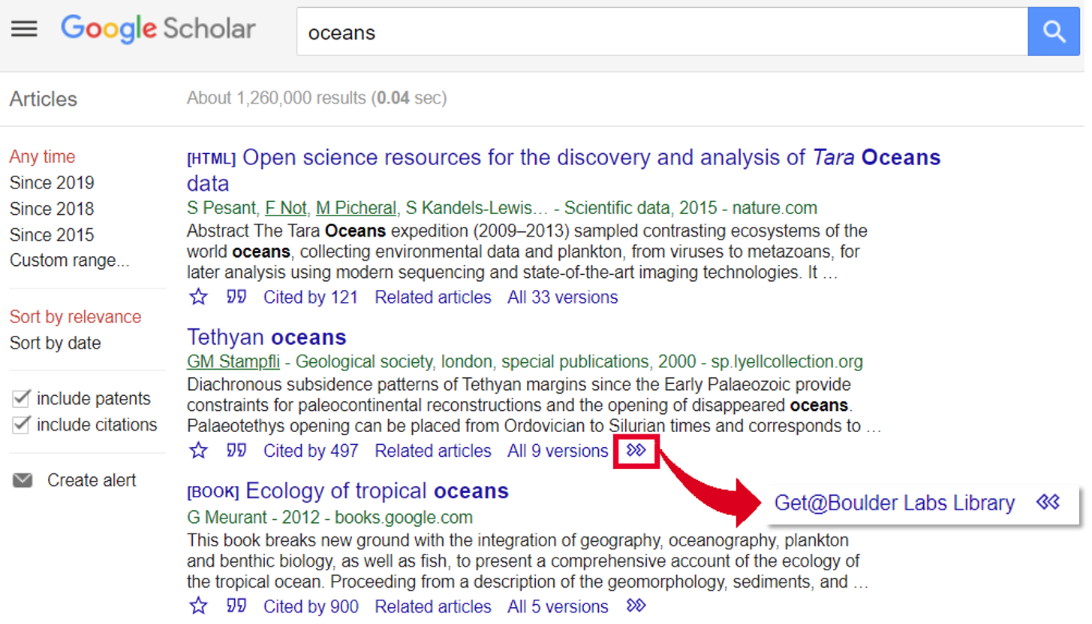 When in Google Scholar and the Get@Boulder Labs Library link does not appear on the right side of the screen, look for a double-arrow underneath the search result. Click on that, and a Get@Boulder Labs Library link should become visible. Once you click on the link, you will be taken to a "Find Full Text" page. This results page displays options for the book or article delivery method (e.g. from another library through interlibrary loan or from the Boulder Labs Library) and format (e.g. electronic or print). (Click on the image for full-size rendering.)
---
New & Improved Meeting & Study Spaces & Reservations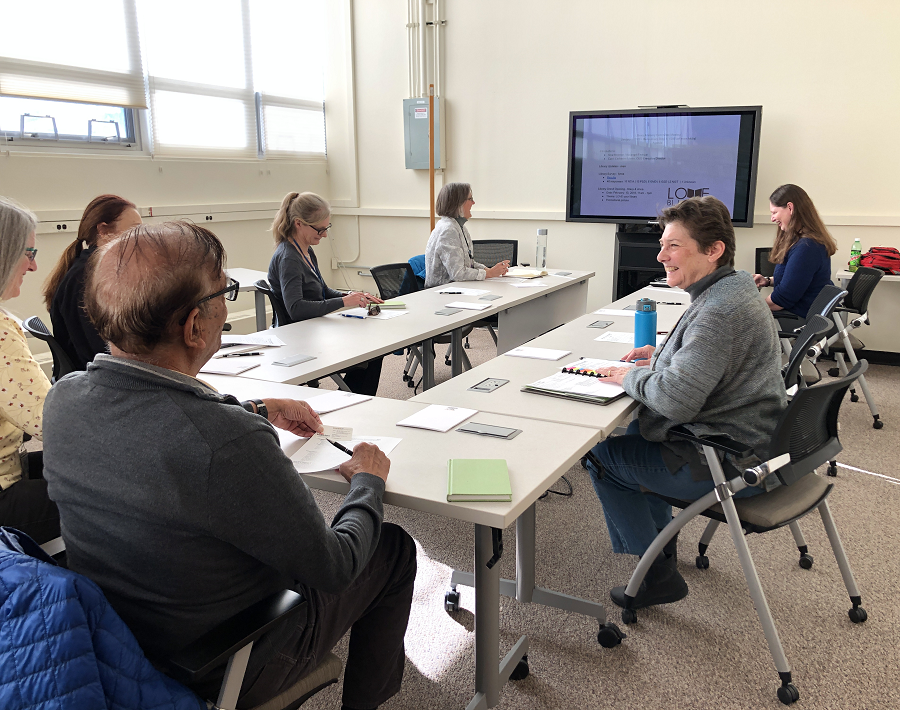 Check out the new quiet meeting and study spaces in DSRC Room 2C407 and in Building 1, Room 1200. The locations are furnished with comfortable chairs and ottomans that allow you to spread out your work or put up your feet. You can also work on your laptop or mobile device with individual power outlets and tables in select seating areas. The seating areas are also great for small, quiet, informal meetings.
Building 1, Room 1200 also has tables and seating for 30 individuals that is great for conferences, large-sized meetings, and collaboration (especially with four large whiteboards). Reserve this space now. Additionally, it can be reserved for SURF and SHIP students to both practice presentations and meet with mentors. For questions about reservations, contact Mike Robinson.
February 2020
Inspec Analytics Wins Best New Product at the Charleston Library Conference
Inspec Analytics was recognized as a "wonderful analytics tool" at a recent library conference. Inspec Analytics explores relationships between institutions and subject areas to identify research trends and patterns, potential collaborators, areas of strength and opportunities for growth, and relevant journals and conferences.
New features include a "search all" function that simplifies your search and makes it quicker to find what you're looking for, and an enhancement to the organizations page that allows you to compare output of up to 25 research organizations (see example below).
AMS Publication Updates
We hope that you enjoyed last month's AMS conference as much as we did! We learned about some exciting developments for AMS journals:
Lower page charges for subscription journals, but higher article processing charge (APC) for Open Access journals
Reviewers will see their peer review activity credit deposited directly to their ORCID profile
Each article will include a data availability statement
Weather and Forecasting, in addition to Weather, Climate, and Society journals will include plain language significance statements
---